Your Restaurant is NOT Special
Let me share with you what I know for a fact from working with restaurants around the globe. Business problems are people problems no matter where you are in the world! On a recent trip to Bogota, Colombia where I was speaking at a conference called Expo La Barra, I had the great opportunity to meet with three different restaurant owners.
The outcomes of each one of these restaurants can be seen in restaurants everywhere. Human behavior is pretty predictable. All humans have the same range of emotions (happiness, sadness, pleasure, pain, confidence, fear, etc.). It's those emotions that dictate how people run their business.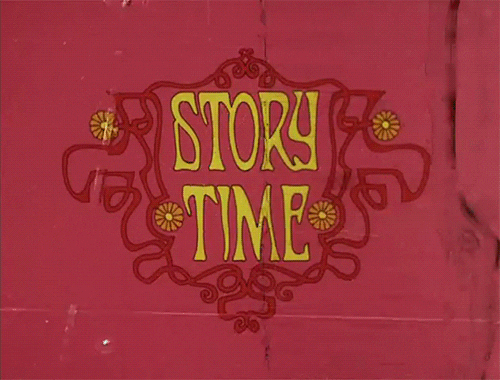 Let's call this A Tale of Three Restaurants
Restaurant One - The Local Legend
This is a family owned restaurant that has been in business over 40 years. They have multiple concepts and are well known in the market. Lately their upscale Asian Sushi concept that marries together the flavors of Japan and Colombia is suffering from declining sales.
The restaurant is in a prominent area of town and they pay premium rent. A common problem in restaurants is overpaying rent because they wish to be in the "trendy" part of town. That evening they have only three tables.
Service is impeccable and smooth. The food is flavorful and well presented. They have all the elements of a great restaurant yet there is something missing. It's apparent when my Colombian business associate tells me that the owner is not coming to the meeting.
Culture is that secret sauce that provides energy to a restaurant. Without great energy you can have incredible service and food that delivers a lackluster guest experience. That's because the owner has checked out. When you don't continue to feed the culture of your restaurant with energy, it soon runs out and you are left with a business that has no soul.
Like all relationships the one you have with your restaurant will be strained and challenged. Sometimes you need to fall back in love with your restaurant. Think back to those early years when you were excited about your brand and rekindle those feeling. Emotions create energy and energy creates culture!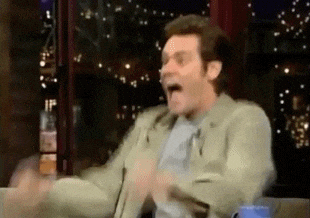 The owner not showing up for a meeting was the red flag of what was missing in his brand. The sad thing was he didn't care enough to show up, which is a premonition of where his restaurant is heading. Now, that could change if he got a wake up call. The real question is if he is willing to pick up the phone when that call comes?
Restaurant Two - Father & Son Empire
The second meeting was with a concept that is more like a self contained food hall that they developed three years ago. The place is a sensory overload. Everything is top of the line. They have a full service restaurant, a healthy food bar, a private wine tasting room, modern art gallery, bakery, charcuterie, indoor beer garden, and a pâtisserie.
When you set down you are greeted by a warm and friendly staff that is very knowledgeable. The cocktails are a showstopper! Flames, smoke, and fog rise out of their drinks that are carefully crafted behind the marble bar. Great flavor and amazing presentation set the tone for the experience.
Next is the food. A cool menu that blends the best of Spain with the local flavor palate of Colombia. The consulting chef is actually has a Michelin Star in Spain which is promoted throughout the restaurant (even though he is not on premise). The food comes out and rivals the presentation of the cocktail. Yet it falls short on flavor. Even the dessert is a show with a chocolate piñata that comes to the table for birthday celebrations. The birthday person is even given a mini baseball bat to break it. It spills a treasure of chocolate chips, brownie bites, and cubes of white cake upon the custom made tray. The brownie and cake are stale. Sad.
When you set the expectations high with the cocktails you need to keep those expectations going throughout the meal or you risk devaluing the entire experience. This restaurant was trying hard and yet the food had no heart behind it. Believe it that when you cook with passion and not just follow a recipe there's a difference in what arrives at the table.
Now this restaurant owner did show up for our meeting and immediately I see why they are struggling with their experience. The online reviews reflect the same message: A lot of flash and weak on substance. Immediately the owner gives me a tour of the mega food complex. He talks about the costs and the amenities as objects to be admired. From the largest wine collection in Bogota (some bottles priced at $4K a pop), to an extensive beer collect (the biggest in Bogota), to having a Michelin Star Chef as a consultant (they did mention that a few times), to having the only charcuterie shop with 5 different Spanish hams available. Yes. It impresses on the surface.
Upon further conversation one-on-one I find the reason for the disconnect between the image and the brand. He's doing it to impress and earn the respect of his father. His father is a man who built a substantial construction business from humble beginnings (call it new money). When you are trying to rise above the shadow of a another there usually causes a disconnect between heart and head. It's apparent in the final experience. It lacks heart. It tries so hard for approval. It wants to be accepted. It drops the ball.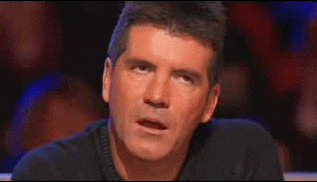 My advice is to find out why he wants to do this and it can't be about impressing his father or others. He needs to find his why. He needs to uncover his core values. He needs to find the heart of his brand that is missing.
Restaurant Three - The Underdog
My third visit is with a new up and coming concept that has a unique spin on roasted chicken. One of the owners is a mechanical engineer who created a grill that rotates over two different beds of hot coals to cook both sides of the flatten whole chickens. They offer just chicken with either house made potato or plantain fries.
The place is small and everything inside is made by the owners: the grill, the tables, the trays....everything. The place is full with people gathered around wooden tables and plastic gloves on digging into fresh roasted chicken cut into pieces and served on wooden trays with parchment paper.
When the food comes served with a smile and a sense of anticipation overcomes me. Even though I am a stranger in a foreign country and honestly my Spanish sucks. I feel welcome and invited like they are friends having me over to their house for dinner.
The owners sit down to talk and my translator keeps the conversation going as we dive into the tray of chicken. They talk with their hands and their facial expressions say more to me than they know. These guys love what they do and they have a mission to not just cook chicken but change the way people eat chicken in Colombia! It shows.
When you have a big vision and the energy behind it, it comes through in your brand. Everyone on their team was infected by this energy and it radiates throughout the atmosphere. Then I noticed a funny thing. As I looked around the room, I saw that everyone was enjoying the chicken and talking! No one was on their cell phone. Now usually when you go to a restaurant you will see people on their phone during a meal. No one was, not even me! Serving the food on a tray and with no silverware make eating with your hands and sharing off the same tray an act of bonding.
This restaurant was small and their budget was minimal and yet the experience was huge! Better than the first two restaurants combined. What a difference when food is served with a mission, core values, and heart.
You see that your restaurant is not special in the problems you have.
Restaurants around the world have the same issues: disconnected from their brand, staff issues, more and more competition, falling profits, increased expenses, and loss of enthusiasm. They also have the same solutions: connecting with your vision, recruiting better people, letting go of the ego, stop being in denial, and being open to make changes.
All business problems are people problems and those people problems are most likely communication problems. You are your own problem and you are you own solution. If you are willing to accept that and you are one step closer to getting the restaurant or bar that you want!
Bonus points if you can tell what she is saying in the GIF below...that's the attitude you need.
Stay connected with news and updates!
Join my VIP list to receive the latest news and updates.
Don't worry, your information will not be shared.
Subscribe