Start working

ON

your restaurant and less IN your restaurant!
I work with motivated independent restaurants that want to grow their brand to multiple locations, strengthen their team to get their time back, and 4

X

their profits.
Most restaurant owners work so hard for so little.
Imagine a life where you have more money in the bank, work fewer hours IN your restaurant, and have time for things that matter to you...like family & friends.
You deserve a restaurant that doesn't own you!
LET'S GROW YOUR RESTAURANT!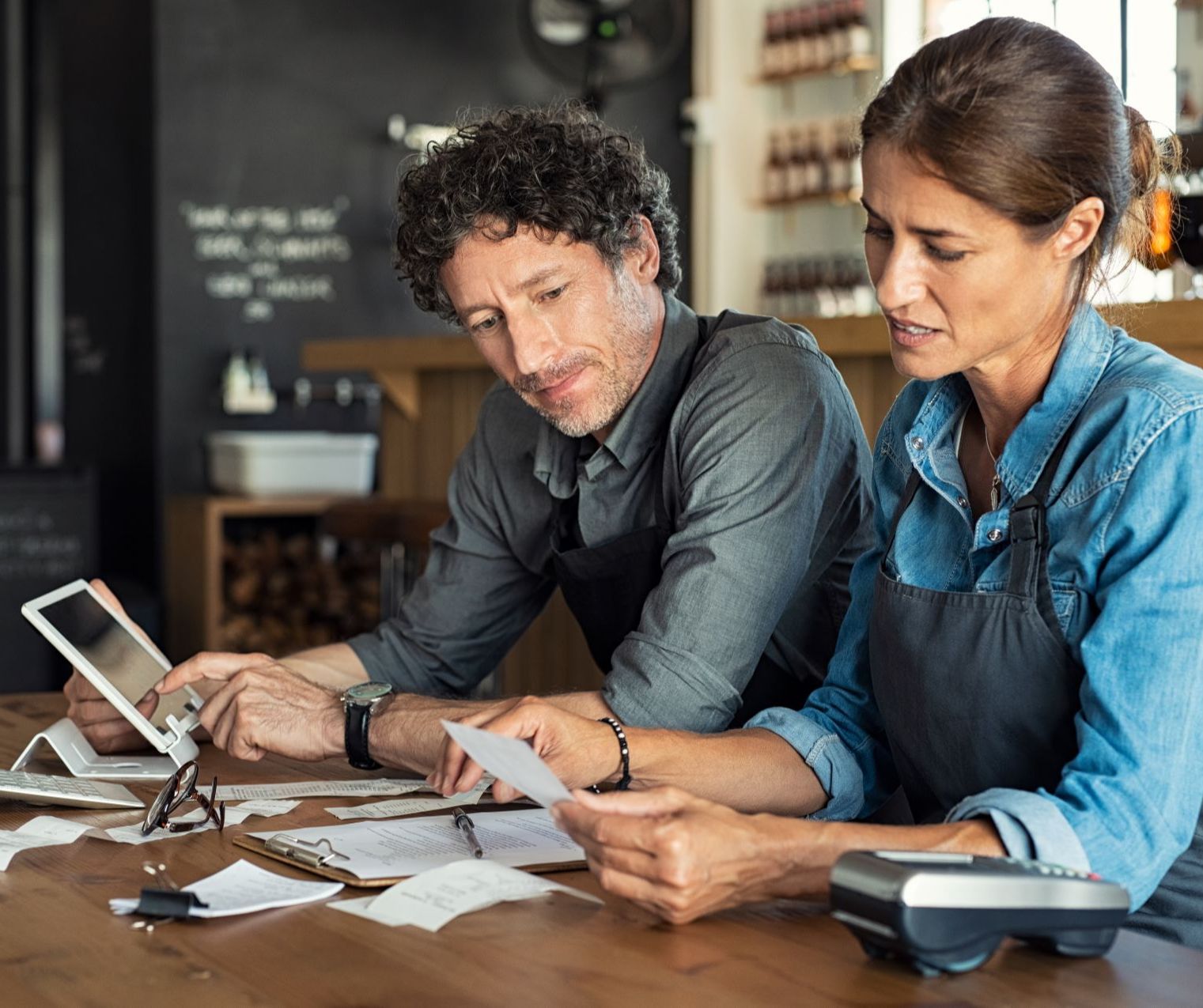 Do You Feel Your Restaurant Is Running You?
Do You Ever Feel...
Stressed About Money
Anxious About Business
You're Arguing More With Your Spouse About The Restaurant
You're Losing Valuable Time With Family & Friends
You're not alone. 80% of restaurant owners have these same feelings.
There is a better way.
Restaurant success isn't rocket science, it's people science.
The "GURUS" say that you need to work more ON your business and less IN your business. Yet no one has given you the step-by-step roadmap you must follow to actually make that happen. Until now...
This is the roadmap you need to make more profits and work less in your restaurant!
You deserve to have the restaurant you want without sacrificing your life for your business!
Check out what members say...
Donald's strategies helped me get out of my own way and thrive!

-Vicky Cisneros, Owner, Los Vaqueros
Don't think twice. Donald and his coaching programs are the real deal.

-Patrick Mescall, Owner, Torrance Tavern & New Hall Refinery
Thanks to Donald, I got the confidence to get the restaurant I knew it could be.

- Zim Sutton, Owner, Caravelle
I'm a former USAF Pararescueman, restaurant owner, executive chef with Wolfgang Puck, and consultant that created a system that will allow you to...
ATTENTION: INDEPENDENT RESTAURANT OWNERS, MOTIVATED RESTAURANT LEADERS, AND DRIVEN RESTAURANTEURS
Get Guests To Spend 15% More WITHOUT Raising Prices!
Download The One Page Menu Design Cheat Sheet That The Most Successful Independent Restaurants Use To Drive Sales!
I'll also give you FREE training on how to use these tricks TODAY!
Why I created an Integrated Hybrid Coaching Suite...
I've built all of The Restaurant Coach™ programs that combine the very best in adult learning theories to provide you with the tools and resources you need to take your restaurant to the next level. I'll provide the clarity, focus, and support to build a restaurant that doesn't run your life. If you are tired of working so hard and sacrificing your personal life for your restaurant, then we need to talk...
Let Me Help You Get You The Restaurant You WANT!
Hi, I'm Donald Burns, The Restaurant Coach™. I have spent 40 years in this industry as a restaurant owner, executive chef with Wolfgang Puck, and a consultant/coach to billion-dollar brands, celebrity chefs, and mom-n-pop restaurant owners around the globe.
But, I always remember that first restaurant I started...
OMG, I made SO many mistakes when I opened my first restaurant. I thought that running a restaurant and building a profitable brand was the same. I was SO wrong!
Then I found a business coach who helped me build my brand, strengthen my team, and showed me how to run a profitable business.
Those early lessons became the guiding principles that I still teach my clients today!
Allow me to spare you a lot of the pain, stress, and anxiety that I experienced when I was a restaurant owner.
Let me to show you the exact steps to make more while working less IN your restaurant...
MEET DONALD
5

X

Amazon Best Sellers in Restaurant & Food Industry!
These three books were written to get you started down the path to getting your restaurant under control and getting your life back!
All are available on Amazon in either Kindle, Hard Cover, or Paperback editions.
They are also ALL available in audiobook format on Audible and iTunes.
Outstanding Mindset is my booklet written for restaurant owners that want to set each day up for massive success!
What coaching can do for you...
We love working with Donald. Our food costs have dropped by over 10%, labor costs are coming down and our training is so much better. We highly recommend working Donald Burns!

-Matt & Stephanie Dunken, Owners, Slam Dunk Pizza
Donald helped us reshape our culture through coaching. That has transformed our brand, our team, and our profits to new levels. We now spend more time working ON our business and enjoying being restaurant owners while living most of the year in Florida.

-Todd & Candy Sheets, Owners, Sno's Seafood & Steak
Before finding Donald Burns, I was losing my passion for my business and feeling lost. Donald has helped me to focus my energy and lead my business to success with his incredible program!
- Dina Stuehler, Owner, Ironworks Creperie
I don't fix restaurant problems...I fix the mindset that created the problem in the first place. Once you fix that the problems seem to fix themselves.
Donald Burns
Don't wait! Take control of your RESTAURANT and life today.
---
Let's talk TODAY about how my integrated coaching programs, online courses, and workshops can help you get the restaurant you desire.
LET'S GROW YOUR RESTAURANT!